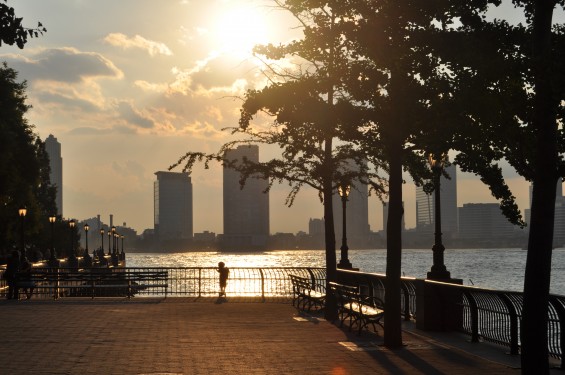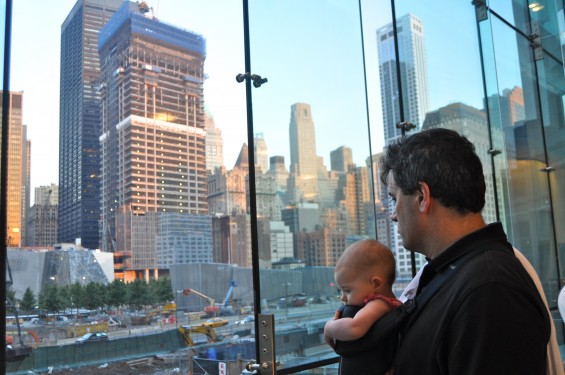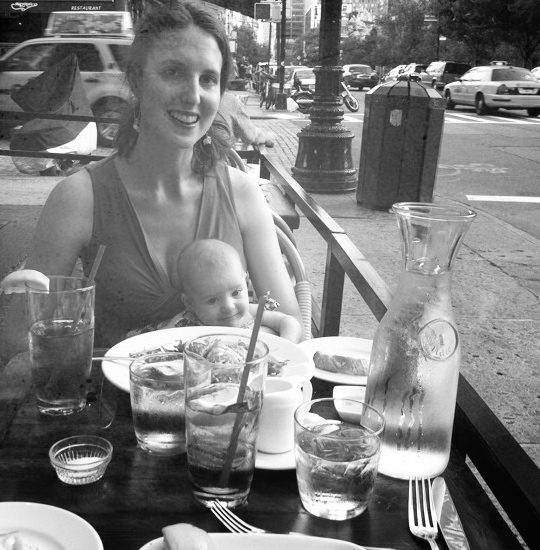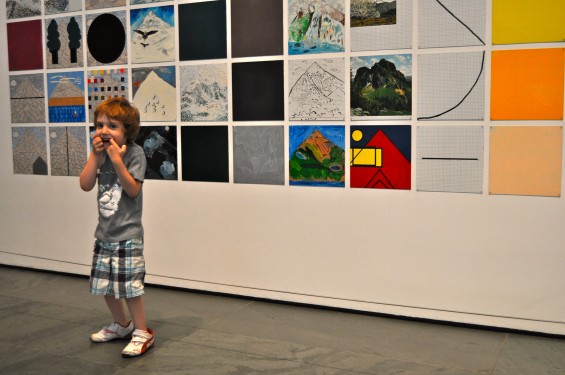 At the end of this month, I will celebrate my 15th year here in New York City, the place that we call home.  Though I spent more time in Georgia, where I grew up, New York has, at least after the initial hazing period, felt more like home to me than anywhere else.
Sometimes my friends from elsewhere ask me about how it is to raise kids here.  They seem curious as to how it is even possible to have three children in Manhattan amid the dirt and pavement.
While we have no backyard to shoe the children into and while we have no car to throw the diapers into, the city has its charms and its advantages.
We spend about half of our time in the city parks and playgrounds during the summer, play dating and running through the sprinklers.  Even if you have no scheduled play date, you are almost always going to find one of your besties at the playground, and if you don't, there is always a new friend to meet, one who will most likely be inclined to play Baby T-Rex or Family of Princesses in Florida or, my favorite unique NYC make believe game, "Weekend House in the Hamptons".  And, maybe to your daughter's special mixture of thrill and frustration, there is always someone available to try and beat your record of skipping two monkey bars at a time.
The crazy city squirrels are very likely to try and steal your PBJ.  Someone having a fight on his cellphone-and there is ALWAYS someone having a fight on his or her cellphone-will be teaching your children some choice words.  You will have to schlep your often tantrum-ing children as well as all of their paraphernalia up and down subway steps and across town and through crowds, but you will reach the sculpture garden at the MOMA, the sunset out on the Pier, the Bollywood dance studio, the bite of the best cream scones in America, and things will not seem too shabby.
Even in this concrete jungle, there's no place like home.
Take a look at more home slices via Corner View:
jane - ian - joyce - francesca - kasia -isabelle - janis - kari - jgy - lise - cate -otli - dorte - ali - sunnymama - daan -ibb- kelleyn- ninja- theresa - cherry b - cole - lucylaine - skywriting - anna- rosamaría - tikjewit - juniper -valerie - mlle paradis- wander chow-don -flowtops - susanna - tania -kristin