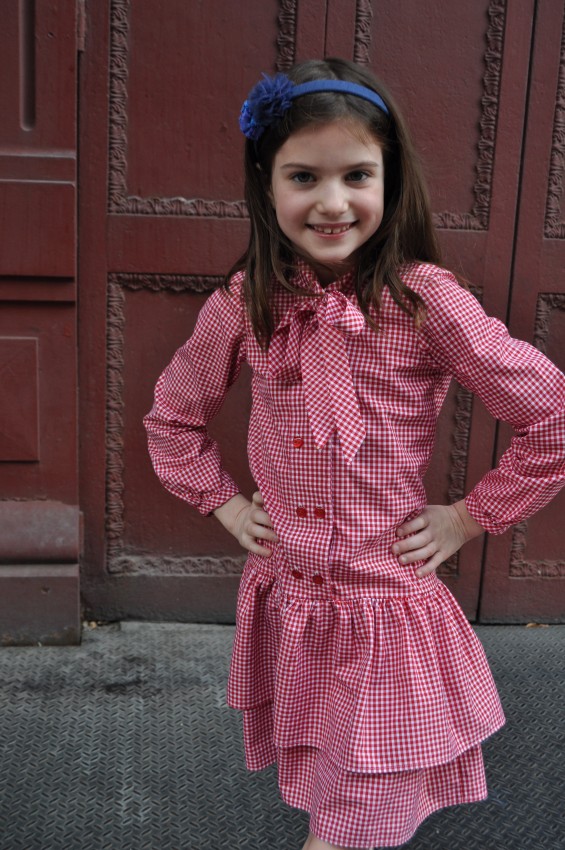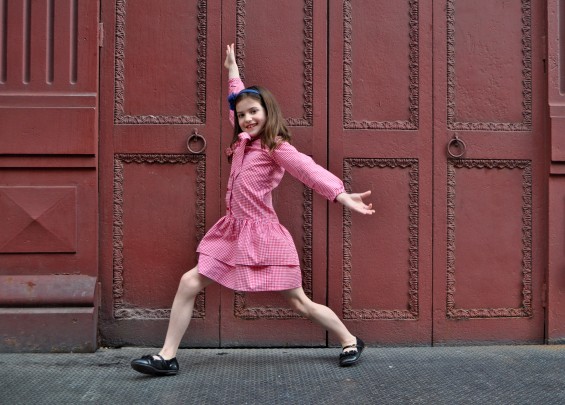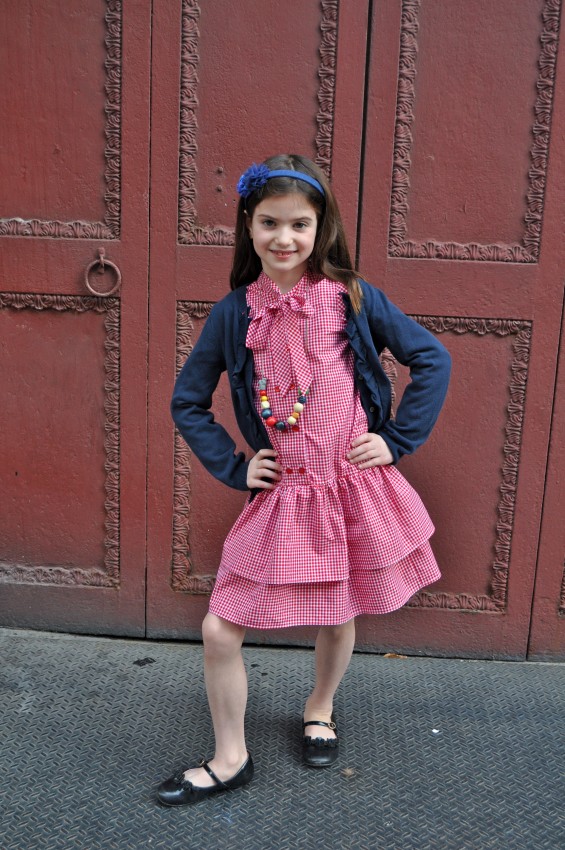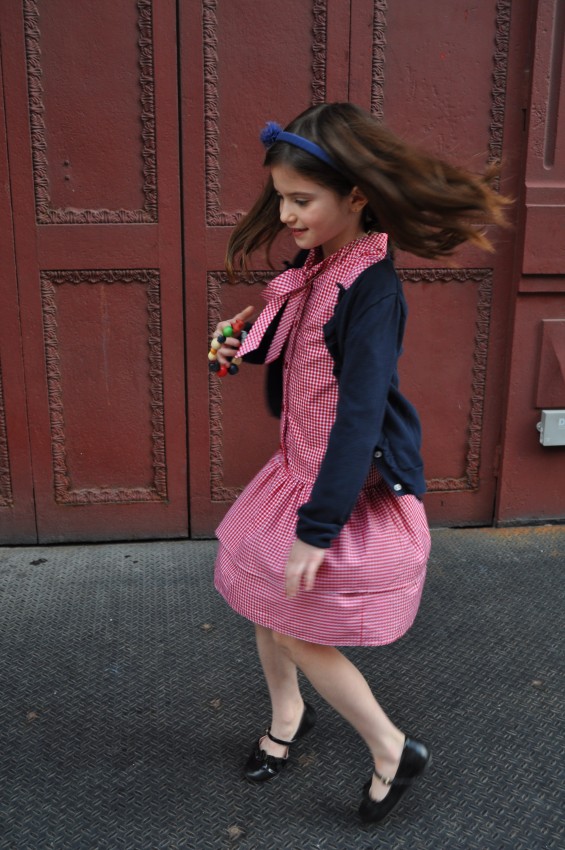 Genevieve and Mira both got to wear Oliver + S's Apple Picking Dresses for Thanksgiving.  Since M was still at school the day that I posted a sneak peek at G's (check it out here), we had to do a separate post about the big girl version.
Recently, Mira has passed out of the ALL-pink-ALL-the-time phase and is more open to colors like red and black.  When choosing the fabric for her dress, I went into the deep dark corners of my fabric stash and pulled out this Japanese gingham.  It has been sitting around for about three years now, just waiting till the day that Mira could wear it with respect.
Not only does Mira have respect for the red now, she has a really great eye for accessorizing and wanted to share her ideas for what you should wear with this outfit.  Unfortunately, her red tights were in the wash.  You'll just have to visualize.  The rest, though is right there.  She made that necklace herself by the way, and it totally pulls together the colors of the dress and sweater.   Accessorizing does not have to be expensive.  But, it does require some imagination.
Mira also wanted to demonstrate a twirl.
Any questions?  I promise to ask our resident stylist and twirl master and get back to you.