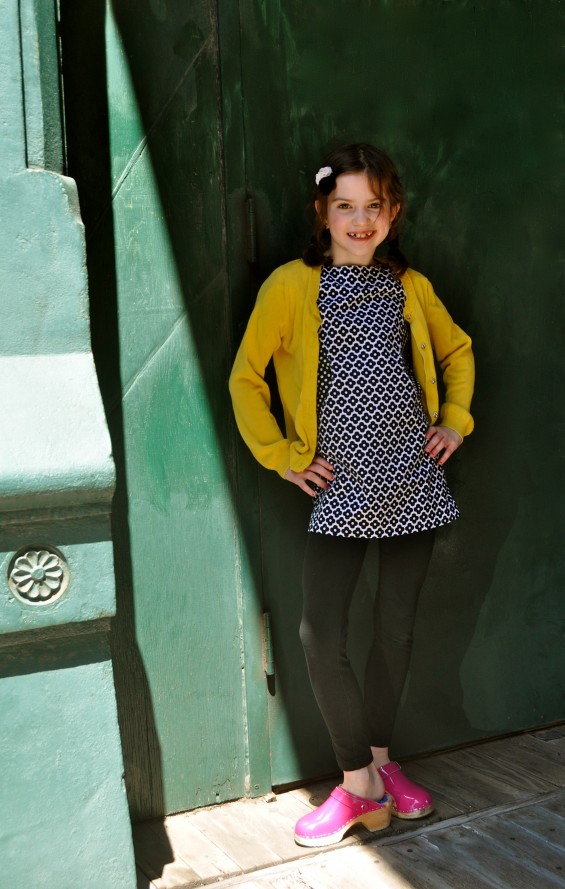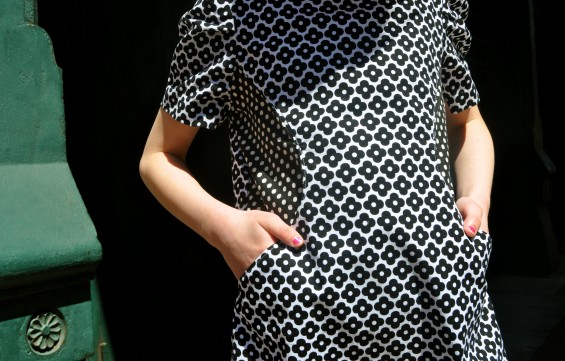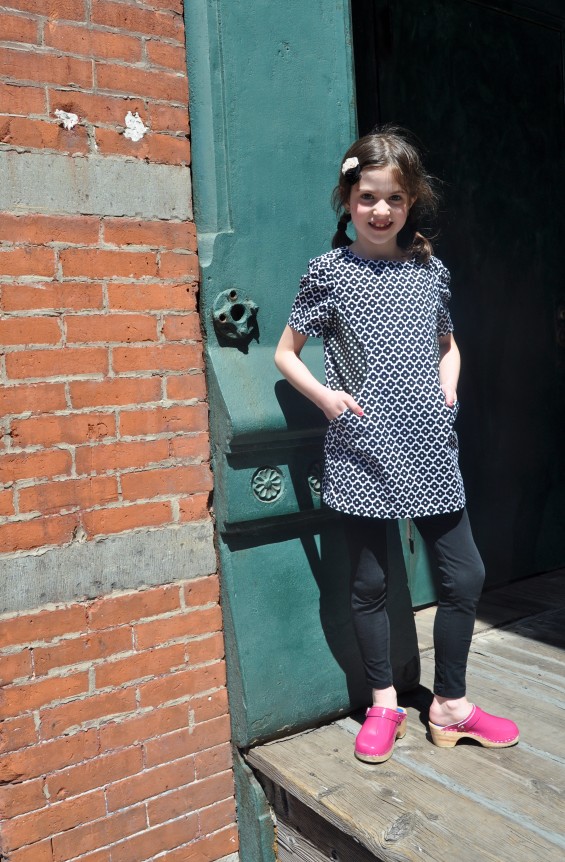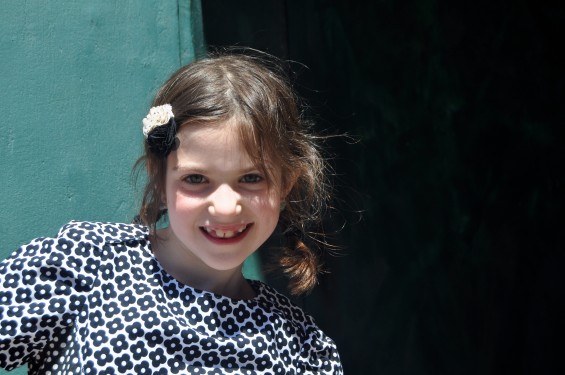 A few weeks ago Mira made a request.  She wanted a dress that was really cool.  Her words, not mine.
Her look isn't rock star in general since she doesn't really gravitate toward those things, so I focused on mod instead while trying to keep her looking like the little girl she is.  The Sunki Tunic by Figgy Patterns is shaped in such a way that I could use two fabrics in black and white.
She tried on her new outfit with black leggings and hot pink clogs and, of course, Hello Kitty mood earrings.  Really cool.  Her words, not mine.