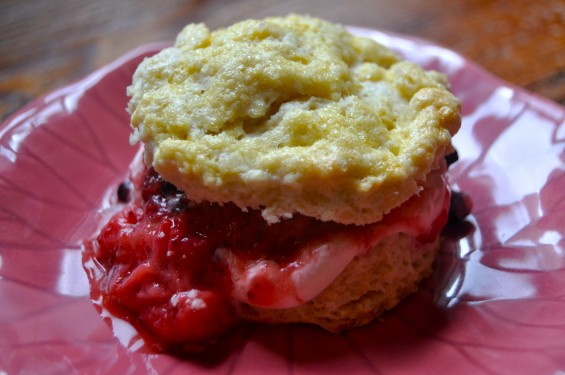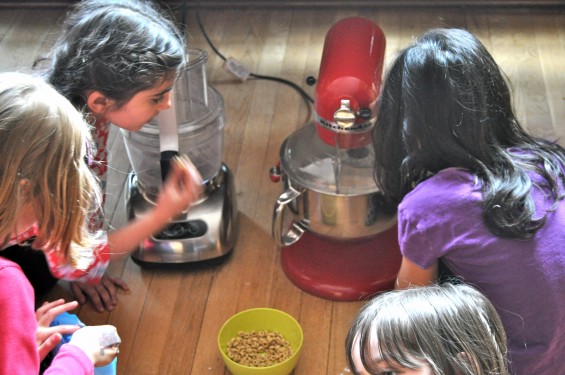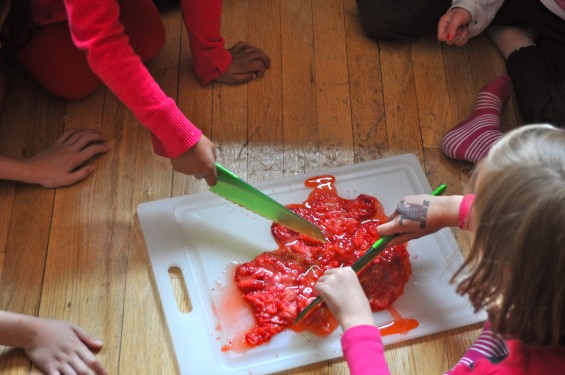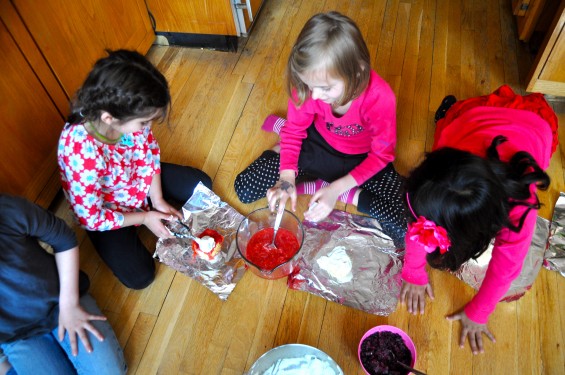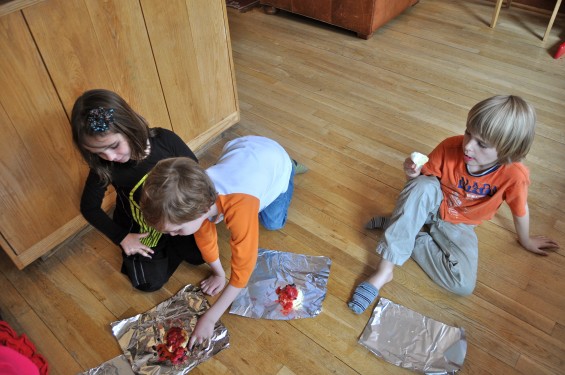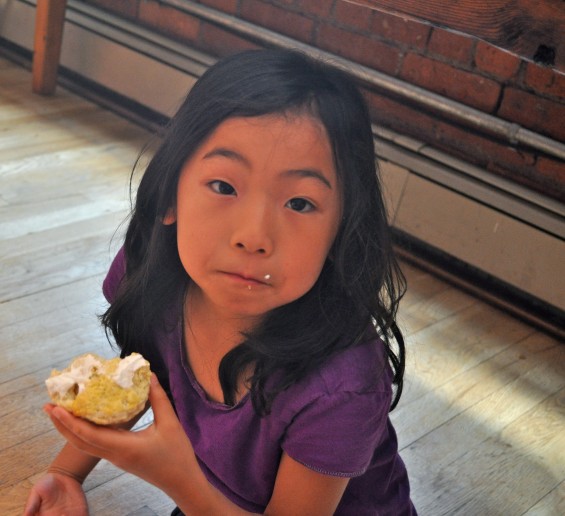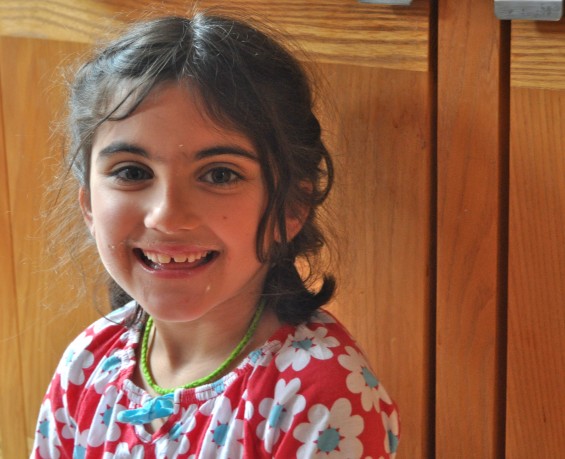 It can be frustrating waiting for the berries to show up at the Greenmarket.  When they do, we pretty much swoon and buy cases to enjoy.
For Mother's Day, the mini-chefs needed something that they could throw together and with which to impress their mamas.  Since we couldn't wait to use fresh berries, we settled on using frozen berries.  Using frozen berries is a better choice than using the ones they ship in from far, far away not just because they picked at the height of their lusciousness and taste way better, but also because we want to buy closer to home.  In the city, where we cannot put a freezer in a garage or basement, we have to do what we gotta do.  Frozen in the middle of Winter or Spring is a great option.
Ok, you would think that all of the mini-chefs would be so excited to make these and taste these, and they were, but two of the students, my daughter included, cannot stand berries.  They came up with their own version of a Berriless Shortcake with just the shortcakes and the vanilla cream.  The rest of us thought they were a little cra cra, but hey!  They seemed delighted with their cakes, and that is really what counts in the end, isn't it?
This might seem daunting since it takes a lot of steps to make, but it definitely is not.  Daddies, you can do this!  You can.  In fact, with lots of food processor supervision, a two-year-old could swing this one.  It is fun to count the pulses on the food processor together.  If you don't have a fancy old food processor lying around, you can almost as easily make the shortcakes in a big bowl using two knives.  In some ways, this is the more fun method since you can really work some love into the cakes with a little elbow grease.
Mamas, you know we have your back around here!  You might want to print this out and casually leave it somewhere your people will see it.
Strawberry-Blueberry Shortcake with Vanilla Whipped Cream
1 c. cold organic whole milk
1/2 t. vanilla
1 stick of butter (1/2 c.), cut into 1/2-inch chunks
2 c. unbleached flour
1/4 c. sugar, plus more to sprinkle over the tops
large pinch of salt
1 t. baking powder
2 c. heavy cream, cold
1 egg, cold and lightly beaten
1 T. vanilla
1-2 T. confectioner's sugar
4 c. whole strawberries, hulled and cut in half  and/or some blueberries (frozen are fine for both)
For the Shortcake:
Preheat your oven to 425 degrees F.
In the food processor combine the flour, 1/4 c. sugar, salt, and baking powder and pulse a few times to mix it all together.  Sprinkle the chunks of butter all over the top of the flour mixture.  Using little, one second pulses, pulse 17-20 times or until the mixture begins to look like coarse meal (butter chunks are now size of large peas or M & M's).  If you would like, instead to do this by hand, whisk together the flour, sugar, salt, and baking soda in a large bowl.  Sprinkle the butter pieces over the top and, using two knives, or a pastry cutter, cut through the mixture till you have the coarse meal.
Whisk the milk and the egg together in a liquid measuring cup with a fork.  In the food processor, pour the milk mixture slowly through the feed tube while running the motor.  When it begins to come together (this happens quickly), turn the machine off immediately and turn the mixture out onto a floured board.  Doing this by hand, you will pour the milk mixture into the flour mixture slowly and in a couple of batches, stirring with a wooden spoon to bring it together.  It will look like a mess if you don't use the processor.  Don't worry.  It's perfect!
Make sure you coat your hand with some flour.  Knead a few times and shape into an 8 x 8-inch square.
Using your favorite biscuit or cookie cutter, cut out the shortcakes.  Do not wiggle waggle the cut shortcake like you do to cut out cookies.  Press down once only, come back up to free the shortcake from the cutter, and place the shortbreads onto a baking sheet  about an inch apart.
Sprinkle the tops with some extra sugar.  (You could also brush with more cream or some egg white if you like)
Bake for 13-15 minutes, or until the tops are golden brown and gorgeous.  Set aside to cool.
To Make the Vanilla Whipped Cream:
In a large, cold bowl, whip the cream till it gets slightly firmer, less soupy.
Add the vanilla and the sugar, and whip for another minute or two.  It should be completely together but not over whipped.  Otherwise, you will be making vanilla butter (which kind of sounds amazing, but not for this).
To Assemble the Shortcakes:
Cut the shortcakes in half width-wise with a serrated knife (Big Person) or using your hands, break them in half (mini-chef).
Onto the bottom half of the shortcake, spoon a large blob of whipped cream.
On top of that spoon some delicious strawberries and/or blueberries.
Top with the other half of the shortcake.  Double Deckers are also allowed.
Enjoy!