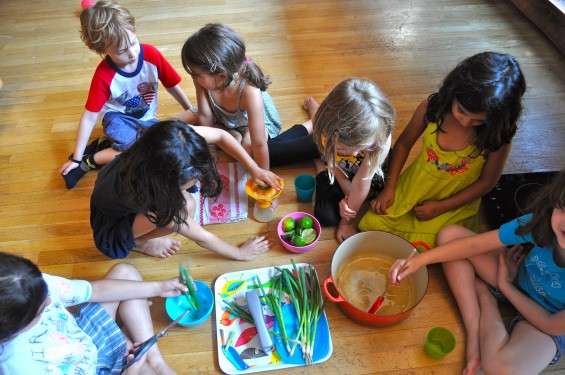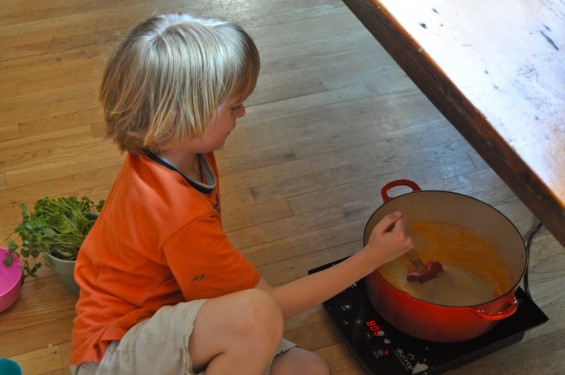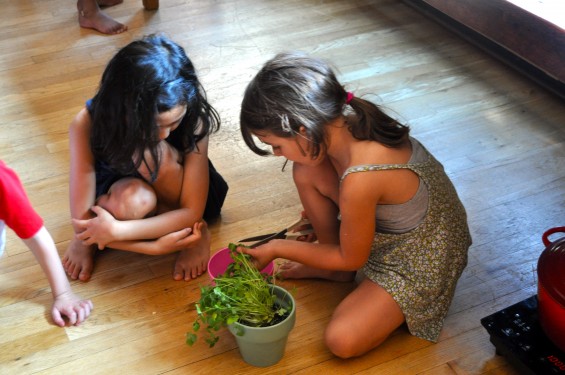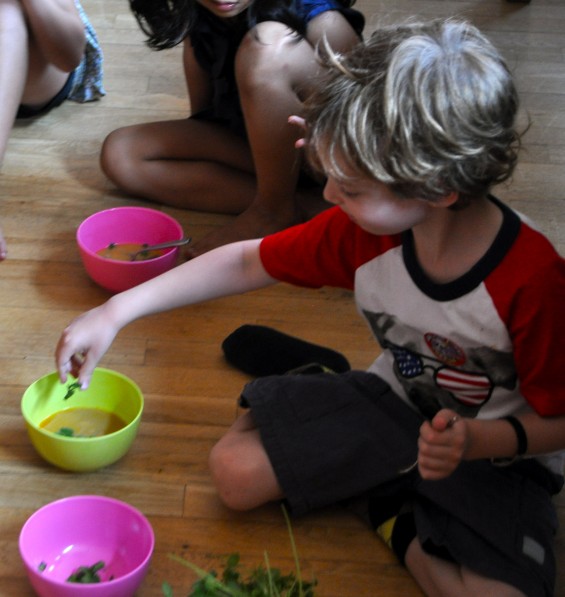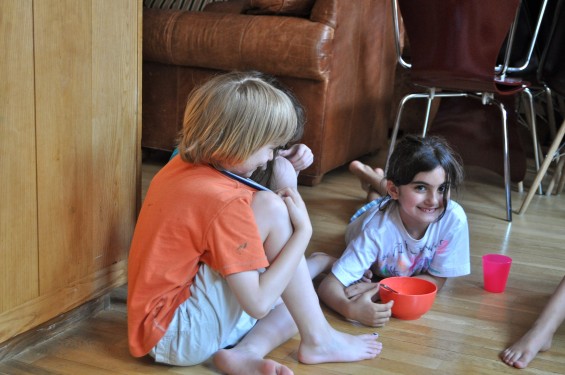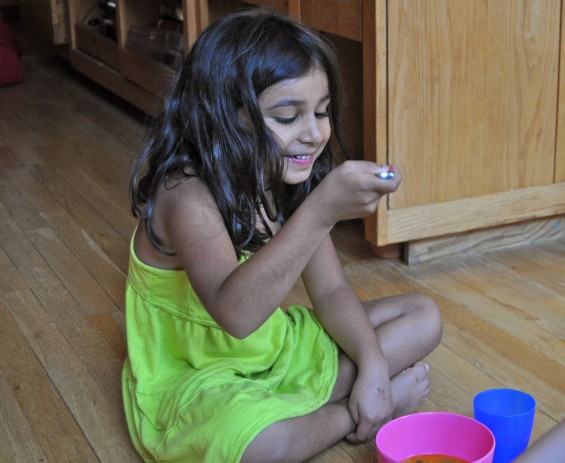 My first taste of Tom Ka Gai changed my world.  It happened when I was 15, visiting New York for the first time ever and already in love with the City.  That bite of spicy coconut chicken broth-laced with the sour lime juice and lemongrass sealed my fate as a future New Yorker.  The soup came from the local Thai restaurant near my mom's friend's place (Yoana Baraschi… she's a killer fashion designer; check out her site!) in Chelsea.  It was delivered in the same way we ordered pizza for delivery in Georgia.  All I  wanted was to live in place where that kind of bite was possible, pedestrian even.
Now, with children in the mix, it is fun to expose them to the foods that still contain magical flavors for me.  One of my students told her mom we made "Tom's Soup" when she was getting picked  up from class.  Another student asked why it was named after a "guy".  Pause.  "And, who is Tom?"
I will let you discover who Tom is for yourself, but allow me introduce you to one of the easiest, tastiest recipes you can make.  For the kid-friendly version, we have stripped down its flavors, but feel free to add the lemongrass back in, some traditional mushrooms (or, as Sean and I did, a bunch of seasonal vegetables: spinach, corn, sugar snap peas), and drizzle the top with some good, spicy chili oil.
Tom Ka Gai: Thai Chicken and Coconut Soup
1 T. vegetable oil
2 large cloves garlic
1-2 t. powdered gingered or 2 t-1 T. fresh ginger, peeled and minced
2 t. Thai red curry paste
1 T. sugar
5-6 c. chicken stock
1/4 c. soy sauce
2 cans (28 oz. total) coconut milk
1/3 c. lime juice
2 boneless, skinless organic chicken breasts(about 18 oz), cut into 1-inch x 1/4-inch strips
For the Garnish: 2 scallions, dark green parts sliced thin (we use kitchen scissors to cut) and a couple of handfuls of cilantro leaves
Over medium-low heat, warm the oil.
Add the garlic, ginger, red curry paste, and the sugar, and cook it for a minute or two, stirring frequently, till fragrant.
Add the rest of the ingredients except for the garnish (scallions and cilantro).
Bring the soup to a boil over medium-high heat and cook till the chicken is cooked all the way through (no longer AT ALL pink).
Take off the heat and pour into serving bowls.  Garnish with the scallions and cilantro.
Enjoy!