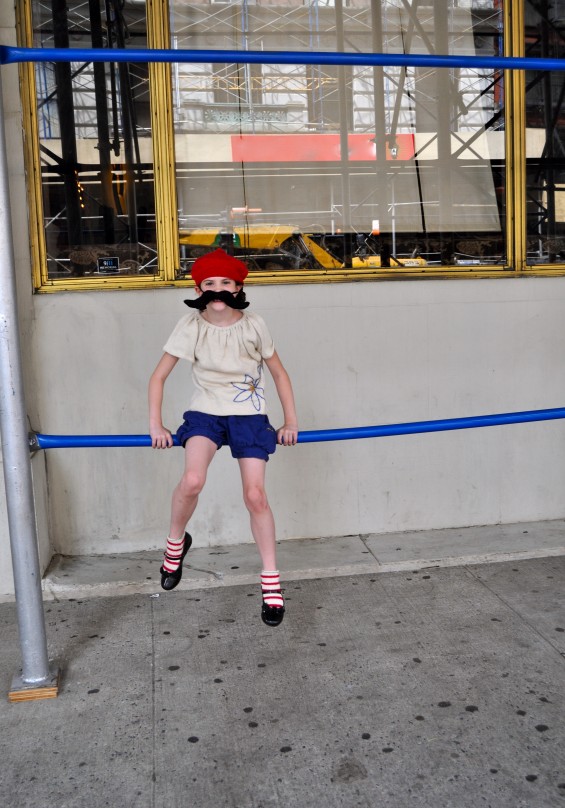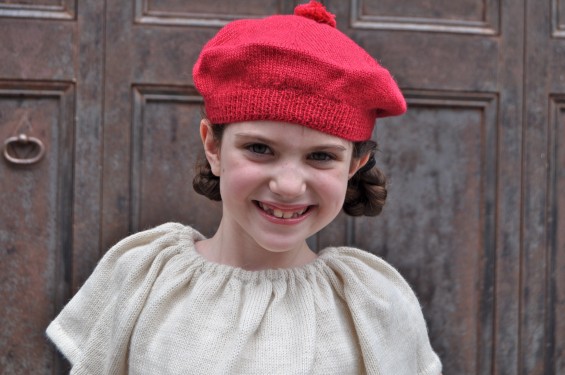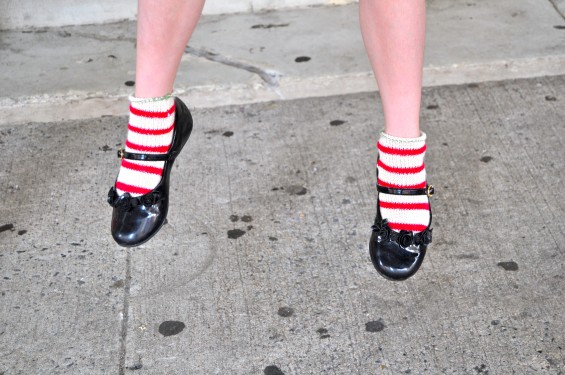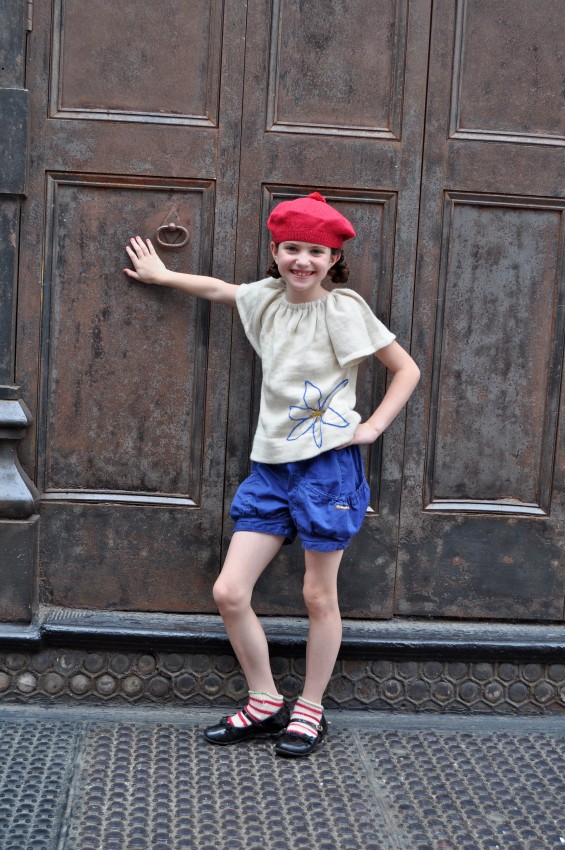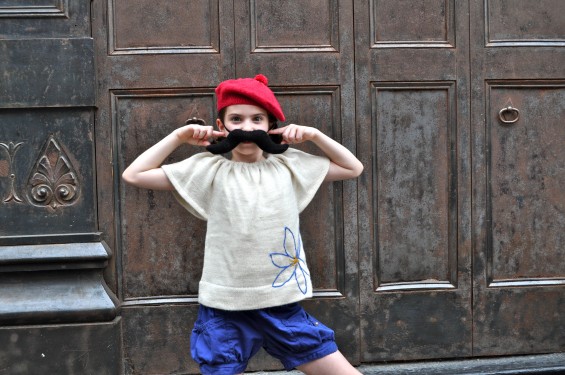 You may ask why we are talking about Halloween here in July… it all started way back in September of 2011 when Mira entered a contest held by Oeuf NYC to design her dream costume.  The winner was promised that their dream costume would be brought to life through the hands of Oeuf's amazing artisans.
We were on a routine visit to Moomah (who closed its cafe recently, sadly), and one of their staff members strolled by and plunked a contest entry form on our table.  Mira grabbed the form, broke out some crayons, and designed how she envisioned her dream costume: The French Artiste, complete with mustache, stripy socks, red beret, and a graphic flower on the tunic.
Not long after Halloween we received an email from Oeuf that Mira had won!!!  Wow, she was so proud!
Oeuf's owners, husband-wife team Sophie Demenge and Michael Ryan, went to Bolivia with Mira's drawing, and a few months later, a special package arrived for Mira.  Her eyes got huge when she opened it.
"It's my design!  It's my design!  They even have the mustache!"
Finally, we had a spare moment to go outside and photograph her costume, mustache and all.  How amazing of a job did they do?!?!?
Merci, Oeuf!