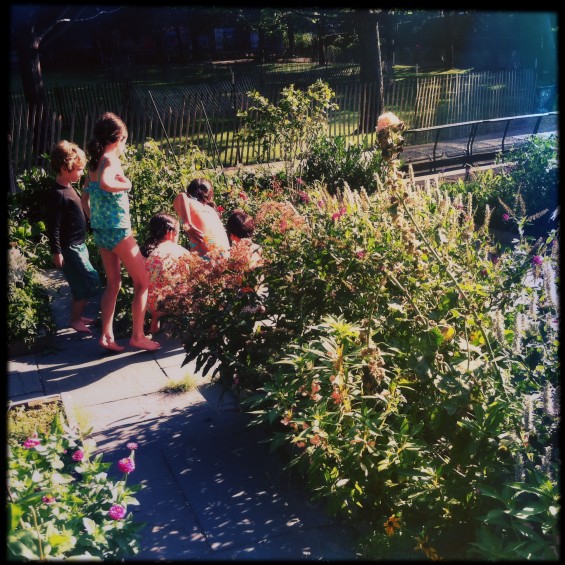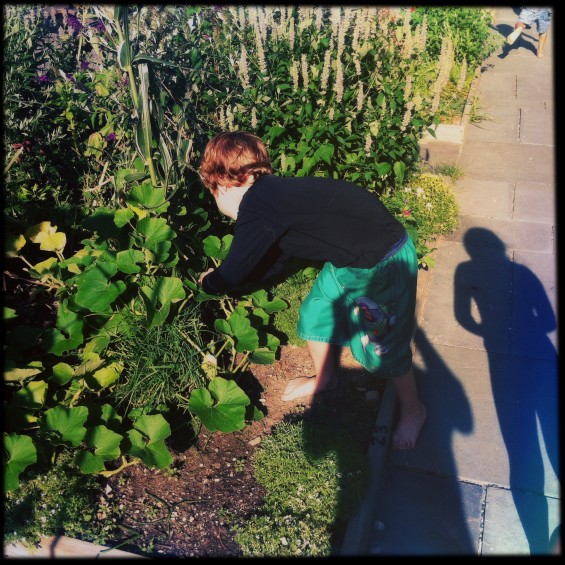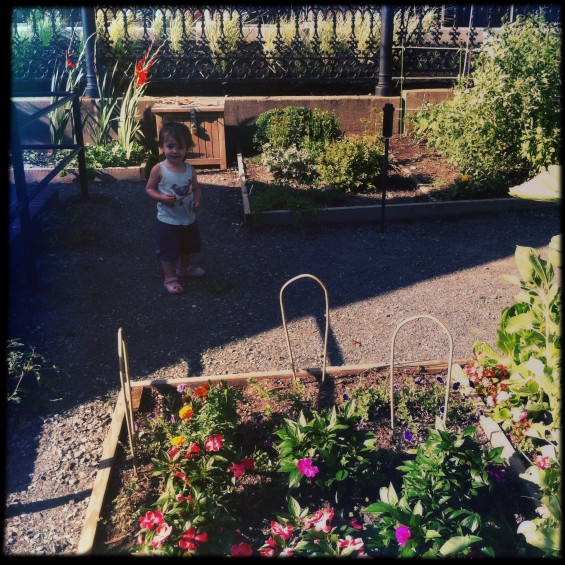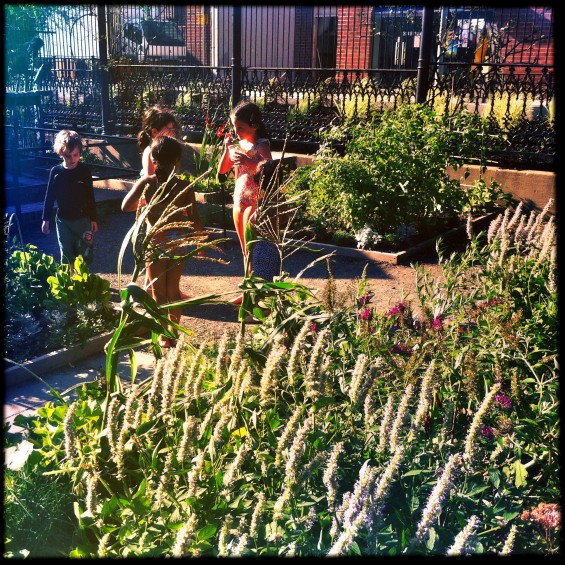 We revisited the garden, and where there is flora, there is also fauna, of the small and curious variety.  They run in small herds or packs and make the strangest noises.
Now, I could have taken pictures of the mentally deranged squirrels that abide in our park.  They will run up your arms and legs to get a piece of food, and frankly they scare me to death.  Who could be down with a rodent that is not only not scared of humans, but lords it over them that they can just go ahead and skitter up your body, not a care in the world, to steal your croissant?
We could have shown the pigeons that congregate around the park, but oddly enough they didn't show their faces or their wings in the garden at sunset.  Perhaps they were off doing New York pigeon things- pigeon pilates class, cooing over a latte, working through issues with their therapist, the usual stuff.
Instead, here is my favorite local fauna, poking around in the community garden and gathering little bits of things to make " sun soup".  For a solid hour this band of kids ran around discussing each of the plants, tasting the edible ones, and running back and forth from the water fountain with buckets, cups, and sticks.  After several gentle warnings that it was getting late, we basically had to drag them away from their soup and home for dinner.
(For other Fauna Corner Views, go take a peek at Francesca's blog.)