About Tribeca Yummy Mummy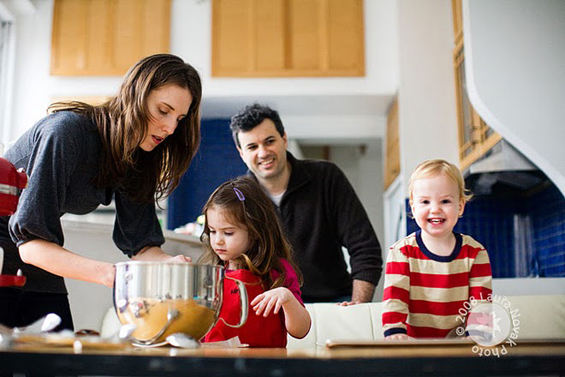 I love bringing Old World flavor with an urban bent to the table and to all things having to do with the home.
When I was a little girl growing up in Georgia, I would sneak downstairs into the kitchen when my parents were not looking and make up recipes. Through making many failures, a few successes, and always a gigantic mess, a life of playing in the kitchen began for me. Coming from a long line of bakers and chefs, the kitchen held a magic, connecting me with my ancestors and inspiring me with all its possibilities.
I grew up, became a New York City yoga teacher and private chef, got married, and had a daughter of my own. When my daughter, Mira, was 6 months old and beginning to eat solids, some mamas in my baby group asked me to teach a series of classes on making homemade baby food. It was second nature to me to whip up healthful, flavorful foods from whatever my husband, Sean, and I were eating. The mamas had noticed how their own babies were eyeing Mira's fresh goodies and were curious as to how to cook fresh foods for their families.
Tribeca Yummy Mummy was born that year, our son Liev the next, and, as the children grew, the cooking classes began to focus on getting the mini-chefs, or Yummies as I like to call them, involved in making and eating delicious food using seasonal, local, and organic ingredients.
This past spring, one of my student's older sisters noticed the clothing I had been sewing for Mira and Liev and told her mom that she and some of her friends would like to learn how to sew, too. Beyond teaching the basics, our sewing classes focus on engaging playfulness, color and design to even a simple project.
Through teaching cooking and sewing, I hope to give an inheritance of knowledge to the Yummies and their parents and that they learn to do things in the home with love, care, and a touch of city style.
Photo Credits on TYM:
Headshot by Laura Novak (http://www.novakphotography.com)