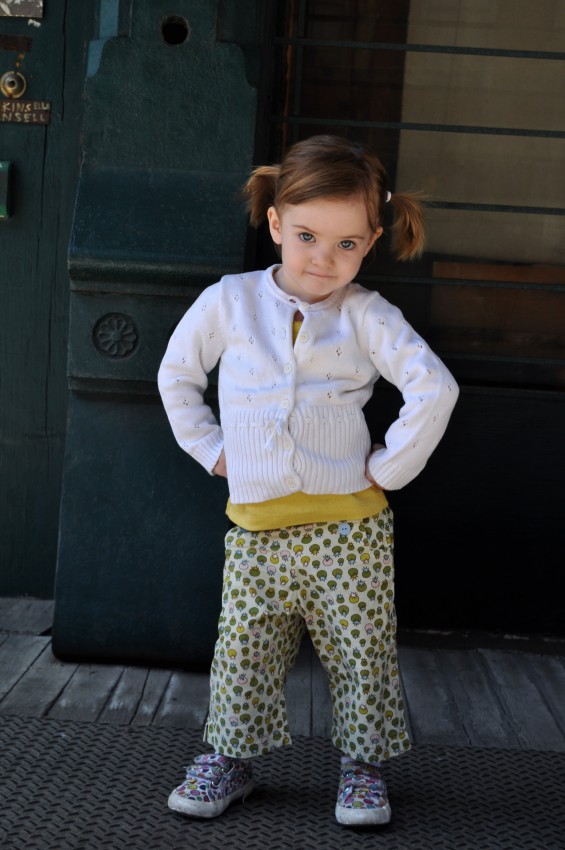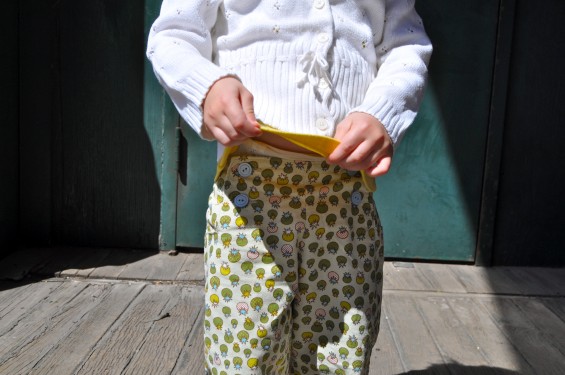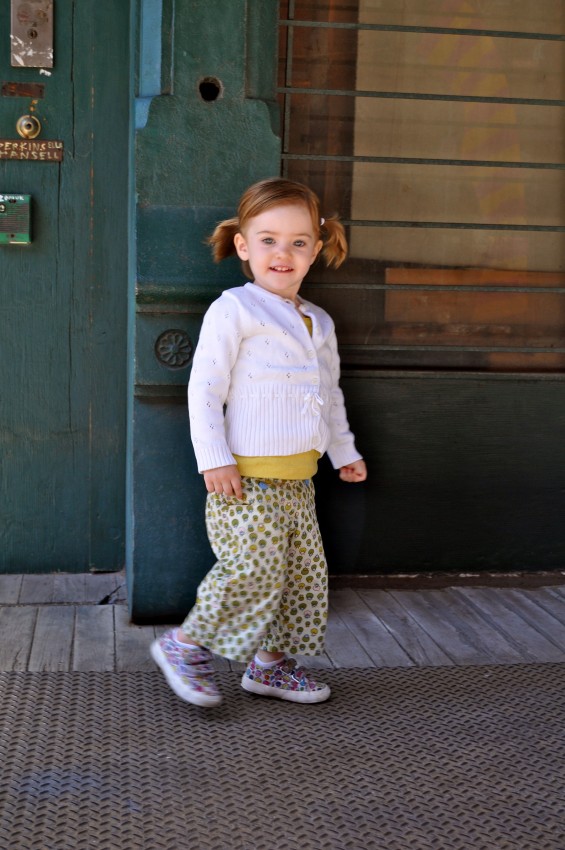 My niece, now nearly 5, received these Sailboat Pants as a 2nd birthday present.  When I make things for the kids in my life, I usually really try and find something that they-and their parents- will like and that looks good on them.  The fabric, which sports green tomatoes, popped out at me as soon as I saw it, and I knew that the print would suit my little niece.
As the clothing gets sent from New York City to Upstate to Chicago and back to Tribeca again, we get re-surprised with favorite pieces that have made it through the paces.  These pants are one of the first things that I made for one of the cousins before we knew we would have another girl, and it is particularly sweet to get a turn wearing them.
What's more, these pants really seem to appeal to Miss Genevieve.  She was totally working it the other day when she picked them out to wear.
What about you?  Do you recycle your clothing?  Do you have a chain of cousins or friends that the clothing gets passed down?  Do you cut up old things and give them a second life?